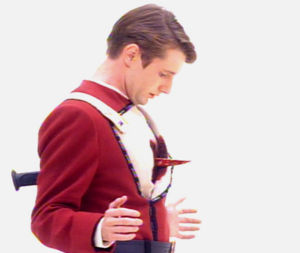 You could say that Matthew Green is a lucky guy. He's the first person to ever receive a heart made entirely of plastic - no weak fleshy bits included - and walk out of the hospital with it. Most cold-hearted bastards aren't allowed to leave, at least until they get a fleshy, warm heart. But screw that, we're on the path to becoming cyborgs. What better way to start than the heart?
Green, a victim of "

arrhythmogenic right ventricular cardiomyopathy (ARVC)

, a heart muscle disease that causes arrhythmia and heart failure," is the lucky man with a (mostly) mechanical heart. It's plastic, which makes it more pliable, which is crucial because otherwise it wouldn't fit in the chest cavity. The heart itself has two valves and costs

£100,000, plus

£20,000 annually for maintenance and battery replacements. Not exactly steampunk or cheap, but Green's not complaining.
Of course, this brings up a rather interesting question: how expensive is a regular, boring human heart? According to Google, anywhere from $90,000 to $300,000, depending on the country. Might want to wait for technology to deal with that financial burden.
[Guardian]